Master Chefs at Wein am Berg 2019
AUSTRIA MEETS PIEDMONT
When the best chefs from Austria and Italy get together for our gourmet festival WEIN AM BERG in the Ötztal mountains, big things are in the pipeline once more.
Six top chefs ensure a symphony of indulgence this year again, outdoing each other with culinary masterpieces that enchant the palate and, above all, delight. Creativity in perfection can be tasted in each and every dish. You can feel the effort and commitment with which they were created. Being promoted to the league of international top chefs is a calling, presenting new challenges every day. And an honour, which we at Wein am Berg know to celebrate in a very special way. Join us in getting treated by 10 Gault Millau Toques & 2 Michelin-Stars.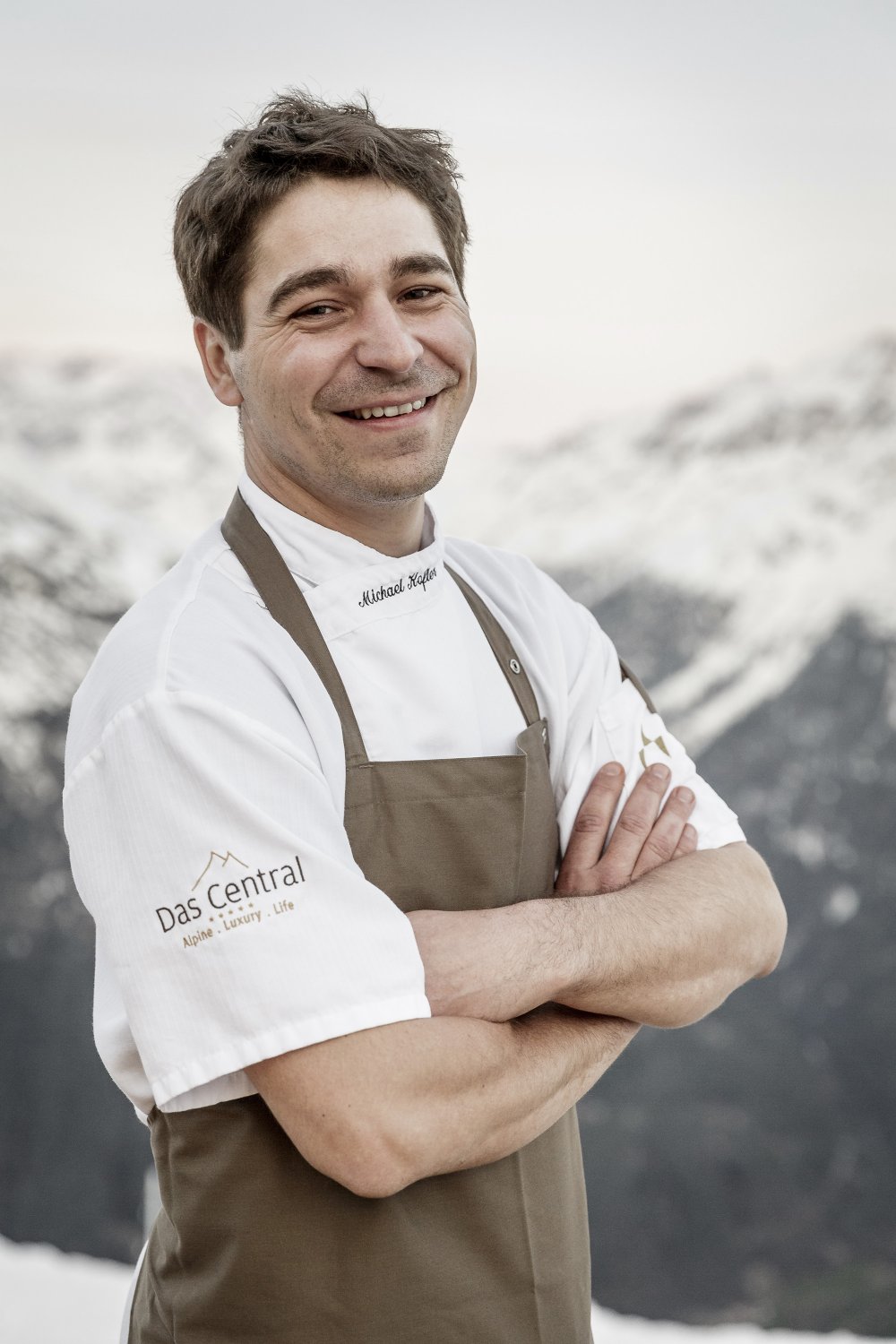 DAS CENTRAL - ALPINE . LUXURY . LIFE I SÖLDEN
Michael Kofler
Since 2010 Tyrol man Michael Kofler has been a part of our toque-awarded team of chefs in the hotel DAS CENTRAL, supporting Gottfried Prantl with his expertise and his passion, making fastidious gourmets from across the globe happy. After Gottfried left to enjoy his well-deserved retirement in spring 2018, Michael Kofler has been in charge of the culinary creations in the hotel DAS CENTRAL. Together with Sous-Chef Christof Hochfilzer and his Chef Pâtissier Raffaele De Luca, Michael continues to ensure this passion for top-quality produce from regional farmers lives on, using them in creative creations. Each and every day he works with his team to perfect dishes that inspire and surprise guests.
2 toques from Gault Millau
92 Falstaff points
93 points à la carte Guide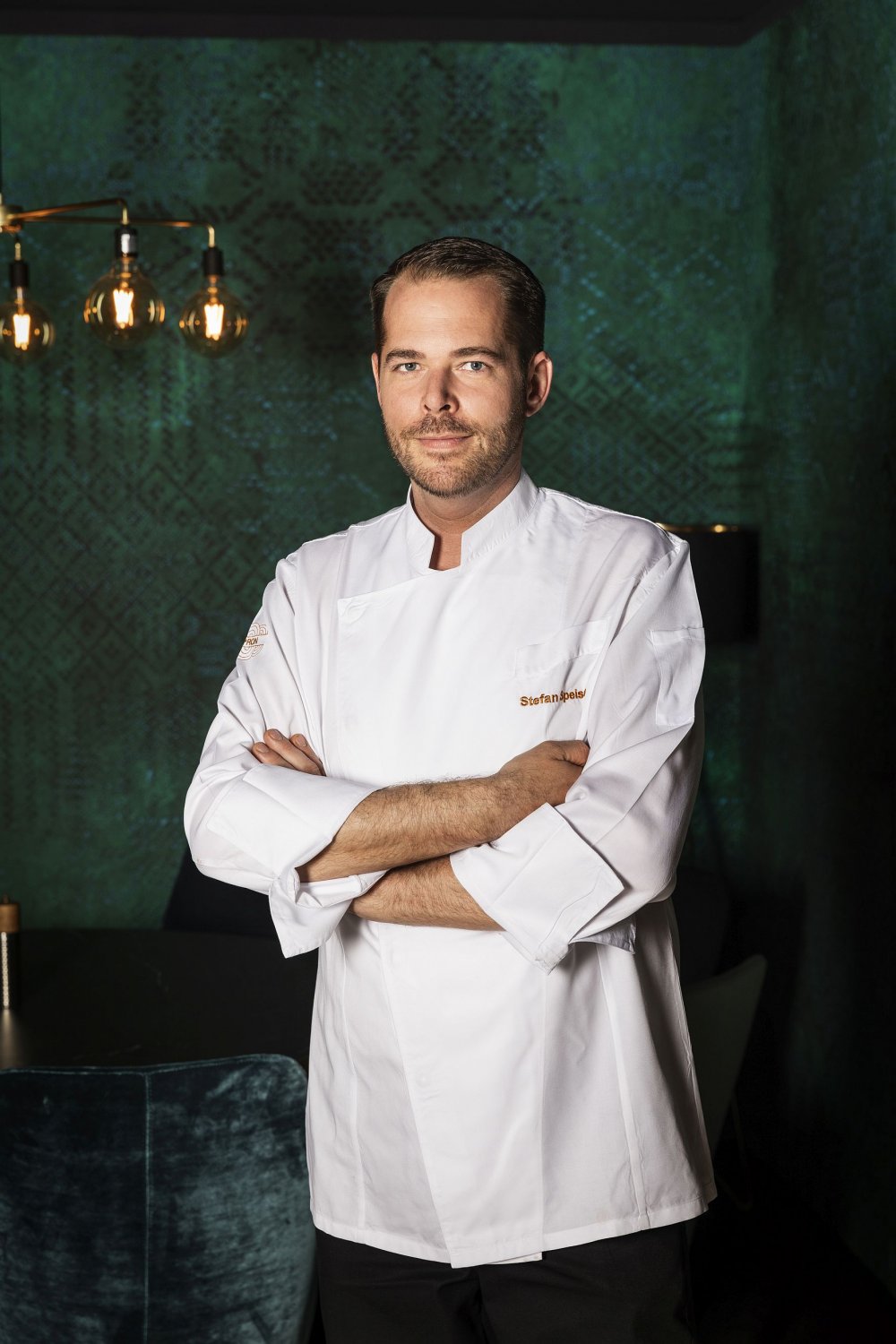 RESTAURANT APRON I VIENNA I AUSTRIA
Stefan Speiser
In spring 2018 Stefan Speiser packed up his three toques and one star and headed from the Hotel Imperial to Vienna's luxury hotel "Hotel am Konzerthaus", located right at Vienna's 'Heumarkt'. The culinary focus for head chef Stefan Speiser and his team is on light, sophisticated cuisine, made using regional ingredients, always inspired by global trends. In 2017 Stefan Speiser was named as 'Newcomer of the Year' by the renowned Gault Millau Guide.
2 toques from Gault Millau
88 Falstaff points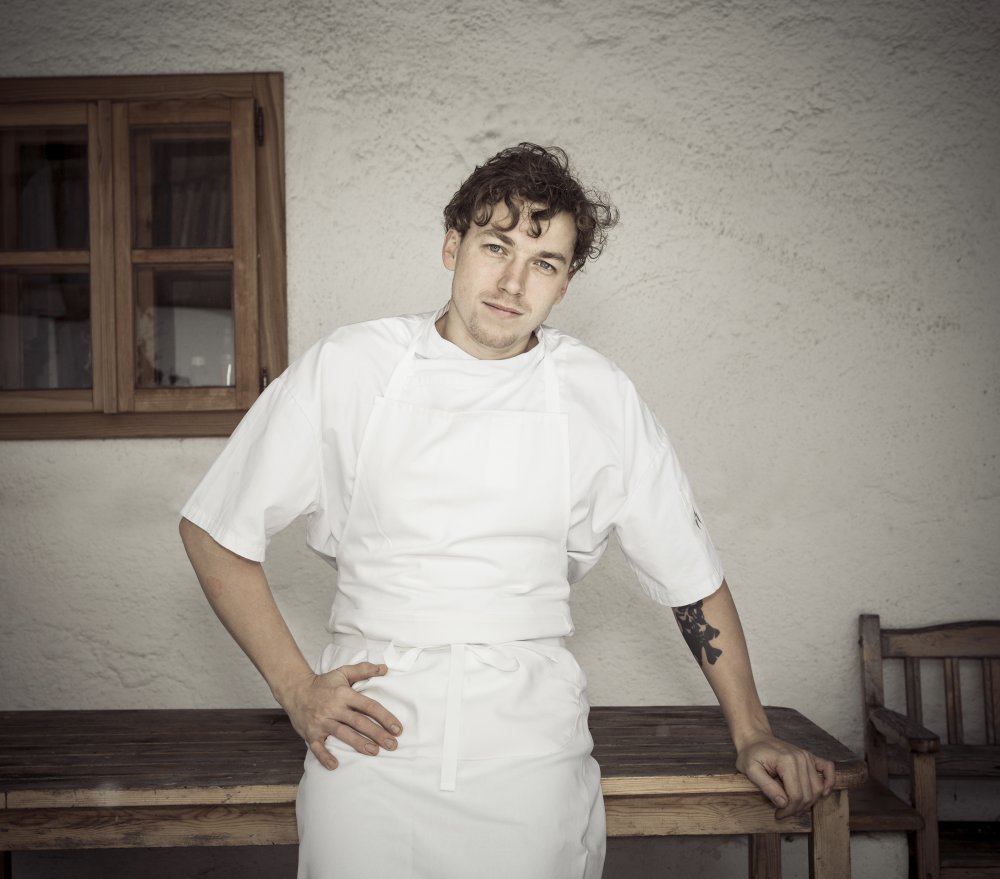 Mühltalhof I Neufelden I AUSTRIA
Philip Rachinger
With a great deal of courage and passion, Philip Rachinger and his father Helmut succeeded, in an almost playful manner, to make it to Gault Millau heaven. He learned from the best and his professional pathway has taken him to top restaurants, like the Steirereck (Pogusch & Vienna), CloveClub (London), Scatch (London). Back in Neufelden in upper Austria he made it a point of concentrating on his great passion – flavour.
3 toques from Gault Millau
95 Falstaff points
93 points à la carte Guide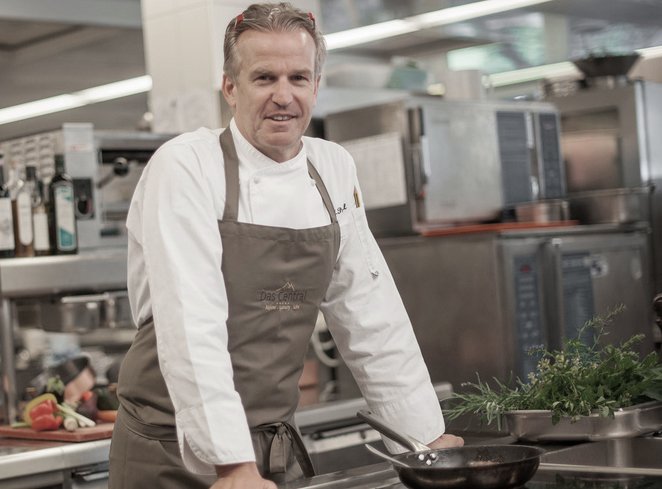 Ötztal I Tirol I Austria
Gottfried Prantl
Gottfried Prantl has for 30 years been the head chef here with us in the 5-star hotel DAS CENTRAL in Sölden. After our Wein am Berg event last year, in April 2018, he took his well-deserved retirement. We thank Gottfried for his tireless commitment to DAS CENTRAL. We are delighted that we will once again be welcoming Gottfried at Wein am Berg 2019, as a guest chef on the Saturday evening and are already looking forward to his delicious culinary treats.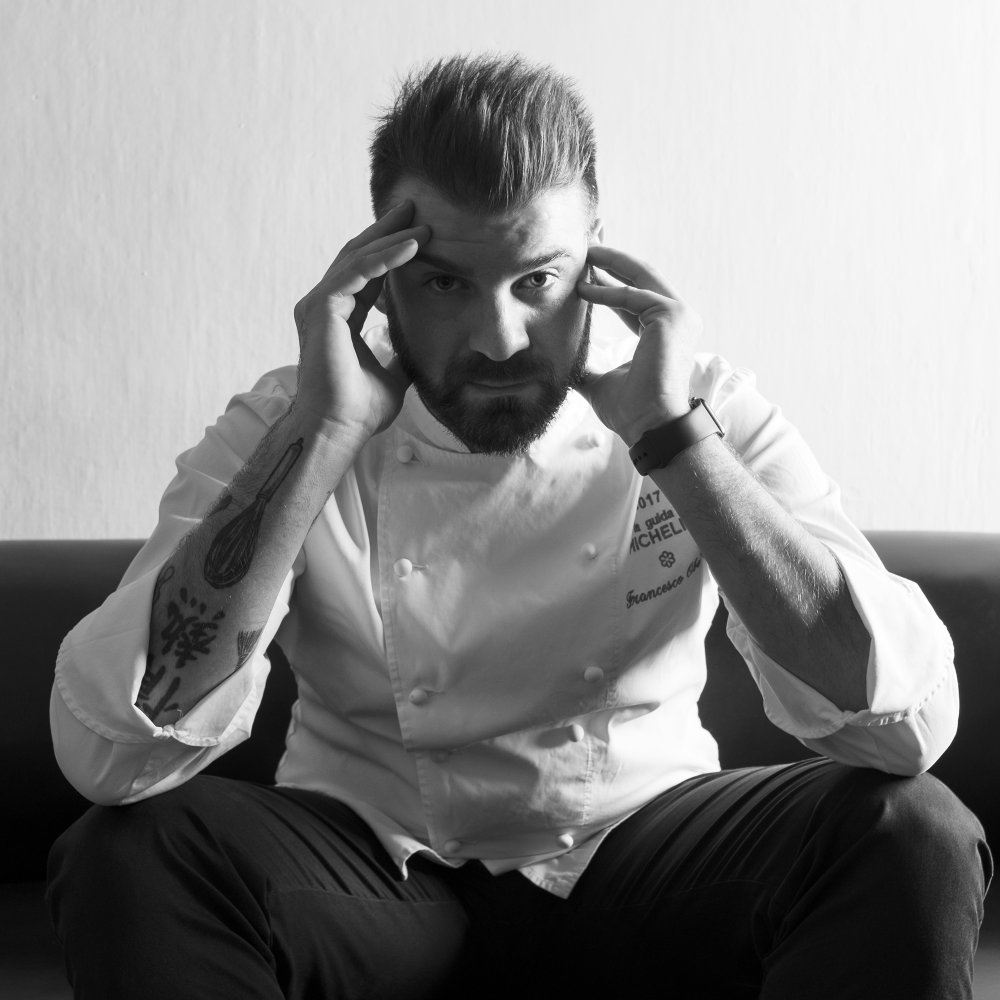 Cherasco I Piemont I Italy
Francesco Oberto
At the age of 23 Francesco Oberto opened his first trattoria. A few years later, thanks to his passion for haute cuisine, he turned his trattoria into a gourmet restaurant and was awarded a Michelin star in 2016. Contemporary influences lend a touch of sophistication to traditional Piedmontese recipes, something which his guests have always cherished. The restaurant 'DA FRANCESCO' inspires with its modern blend of traditional, yet also uniquely delicious, dishes highlighted by carefully selecting the best regional produce.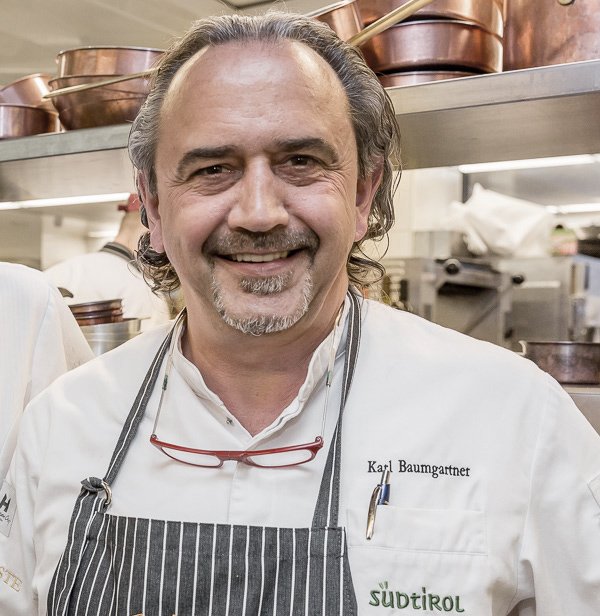 Pfalzen I South Tyrol I Italy
Karl Baumgartner
Karl Baumgartner with his Restaurant Schöneck is considered one of the best chefs in South Tirol, and rightly so. In his comfortable, almost informal restaurant, culinary history has been written for more than 30 years. With ingredients fresh from the market he succeeds in creating new regional dishes with an Italian Mediterranean influence time and again, which delight gourmet lovers.
3 toques from Gault Millau
1 Michelin star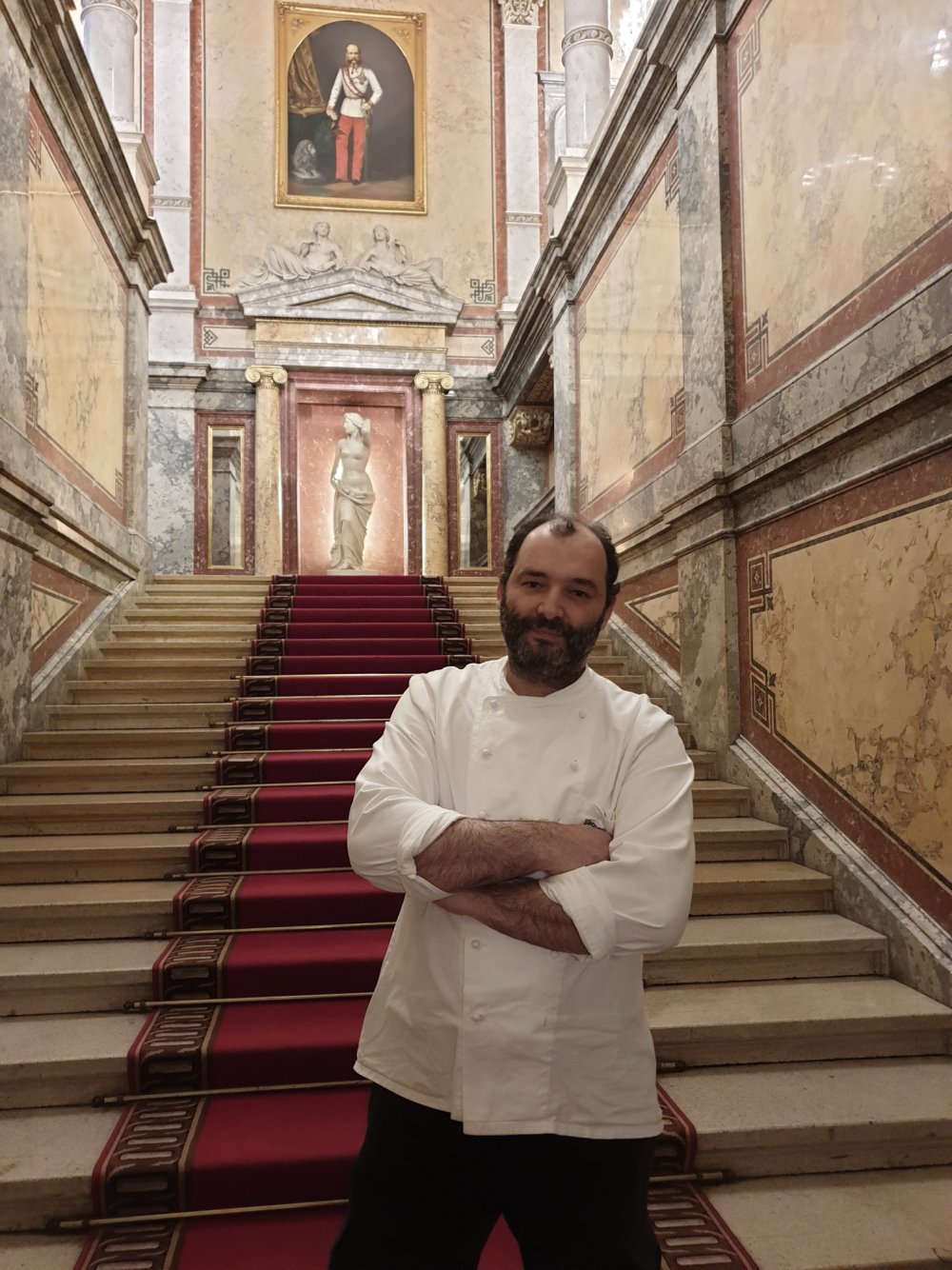 RESTAURANT OPUS I VIENNA I AUSTRIA
Werner Pichlmaier
The gourmet restaurant OPUS, part of the luxury Imperial Hotel, is one of the best known addresses in Vienna. Awarded 1 Michelin star and 3 toques from Gault Millau, the preservation-protected restaurant impresses with exquisite & light cuisine, inspired by global trends. Werner Pichlmaier has been in charge of the culinary delectation available in the OPUS restaurant since 2018.
3 toques from Gault Millau
1 Michelin star