Master Chefs at Wein am Berg 2022
AUSTRIA MEETS BENELUX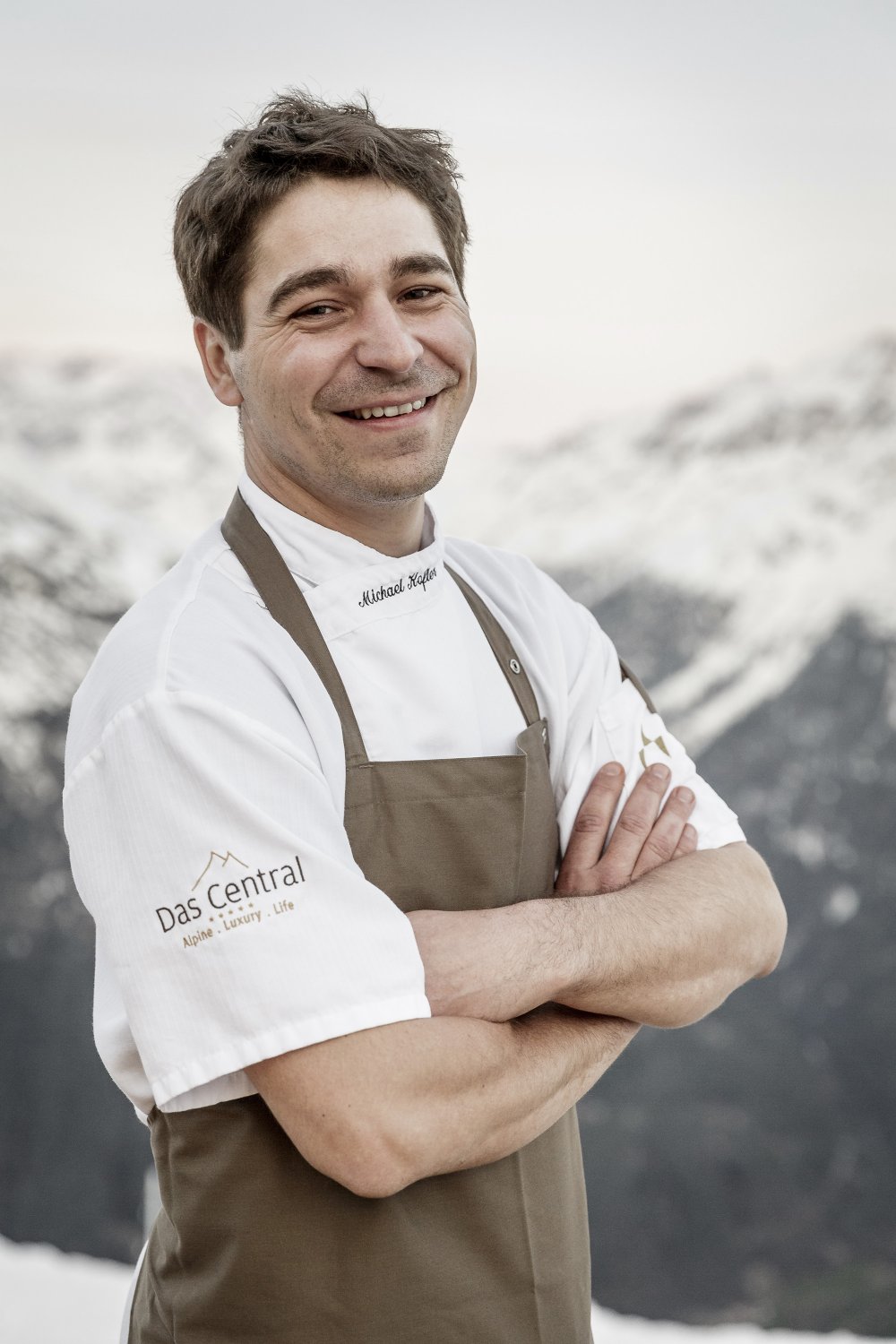 DAS CENTRAL - ALPINE. LUXURY. LIFE. I SOELDEN
Michael Kofler
Tirolean award-winning chef Michael Kofler has been part of the ambitious kitchen team of our 5-star hotel Hotel DAS CENTRAL in Sölden since 2010. In 2018 he assumed management of the first-class kitchen crew, and since then delights his guests with much heart and passion for down-to-earth Alpine cuisine. A matter of special concern to Kofler is paying particular attention to the regionality as well as sustainability and top-quality of the products used. Assisting him are his two sous-chefs Christof Hochfilzer and Sandro Falkner, who actively support head chef Michael Kofler with new gourmet-compositions time and again.
3 toques from Gault Millau
92 Falstaff points
91 points à la carte Guide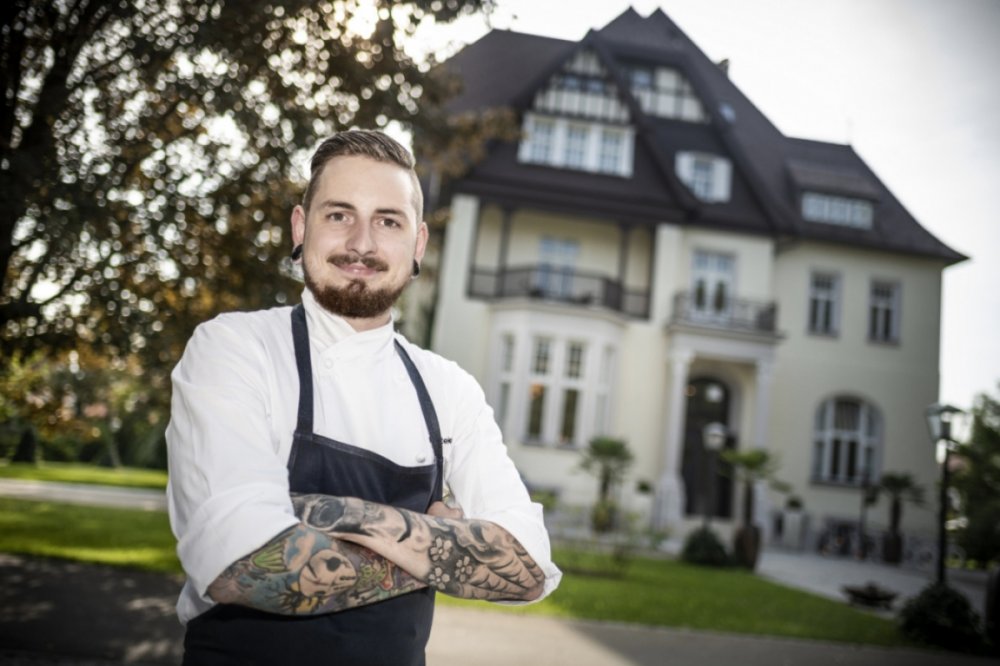 Hotel Steirerschlössl I Zeltweg I Styria
Martin Steinkellner
Martin Steinkellner is among the best Austrian top chefs and since autumn 2018 has been impressing with his executive position as head chef in the multiple award-winning traditional enterprise Hotel Steirerschlössl in Zeltweg, right in the heart of Styria. The 30-year-old Reichenfels native knew already as a child that he wanted to be a chef, and has been pursuing this goal in leaps and bounds since then. Steinkellner puts the focus of his gourmet creations primarily on traditional, Austrian cooking with young, modern influences. He reinvents his unique signature of using no more than three components per dish in various textures on every plate.
3 toques from Gault Millau
95 Falstaff points
90 points à la carte Guide
Nr. 38 – Austria's 100 Best Chefs 2021 (Rolling Pin)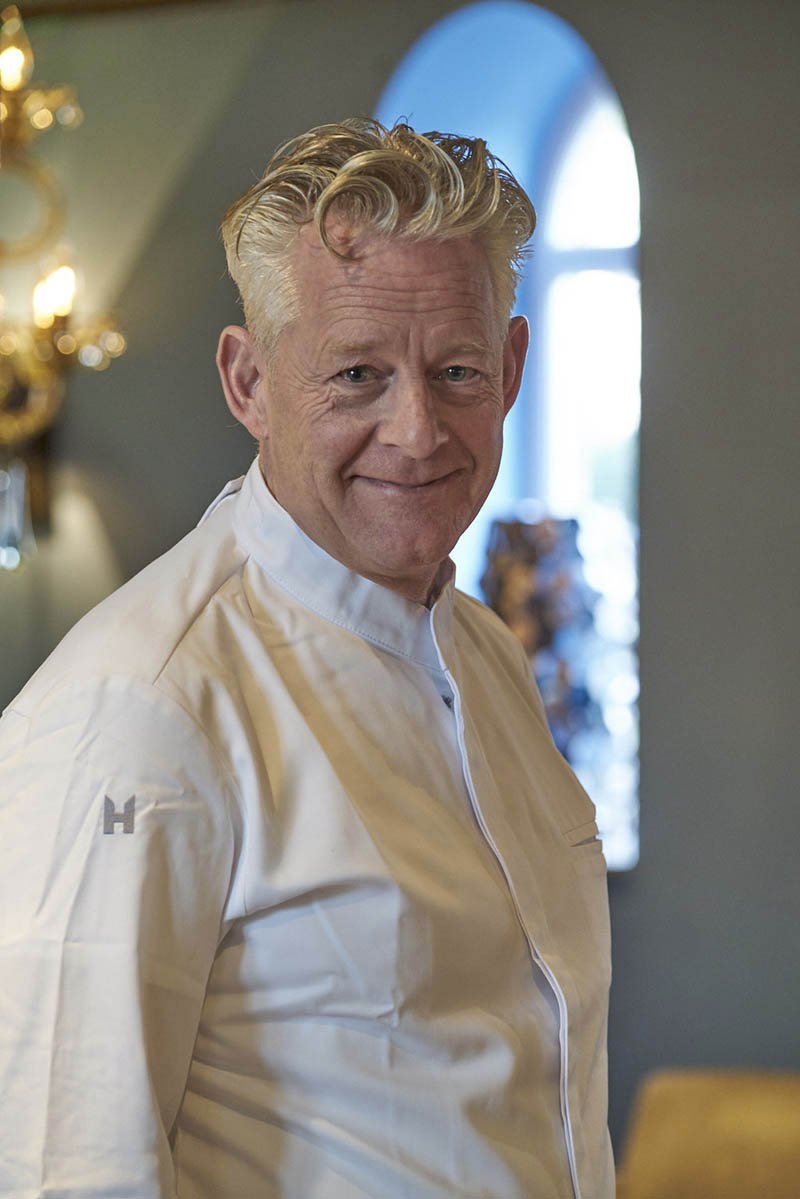 De Gieser Wildeman I Nordeloos I Niederlande
René Tichelaar
René Tichelaar numbers among the best chefs in the Netherlands and is also widely known as the "no-nonsense chef". Thus he places great value on his creations being recognisable at any time and his main components not being adulterated. The seasons and, above all, the selection of fresh & regional products also play a big role in his kitchen. It is also exceptional that René Tichelaar and his head chef Niels van den Berg have been awarded the prestigious title of "MasterChef" and thus count among the cooking elite in the Netherlands.
3 toques from Gault Millau
1 Michelin star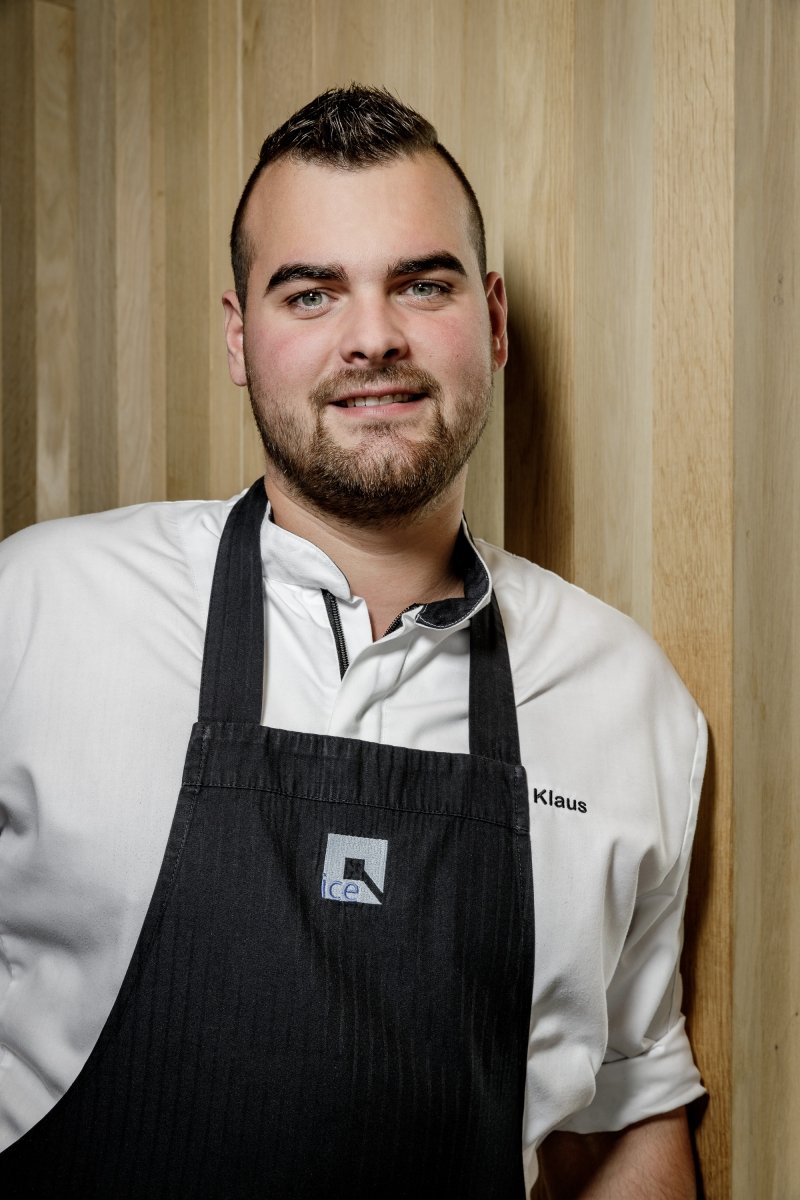 RESTAURANT ice Q I SÖLDEN
Klaus Holzer
Since last winter season, Klaus Holzer is in charge of the culinary delicacies in our ice Q Restaurant – awarded with 2 toques from Gault Millau. The ice Q is located at over 3,048 m above sea level and already impressed as the unique shooting location in the James Bond blockbuster SPECTER. Klaus Holzer's passion for Alpine Cuisine is reflected in the individual dishes, making the ice Q restaurant the culinary hotspot in the Alps.
2 toques from Gault Millau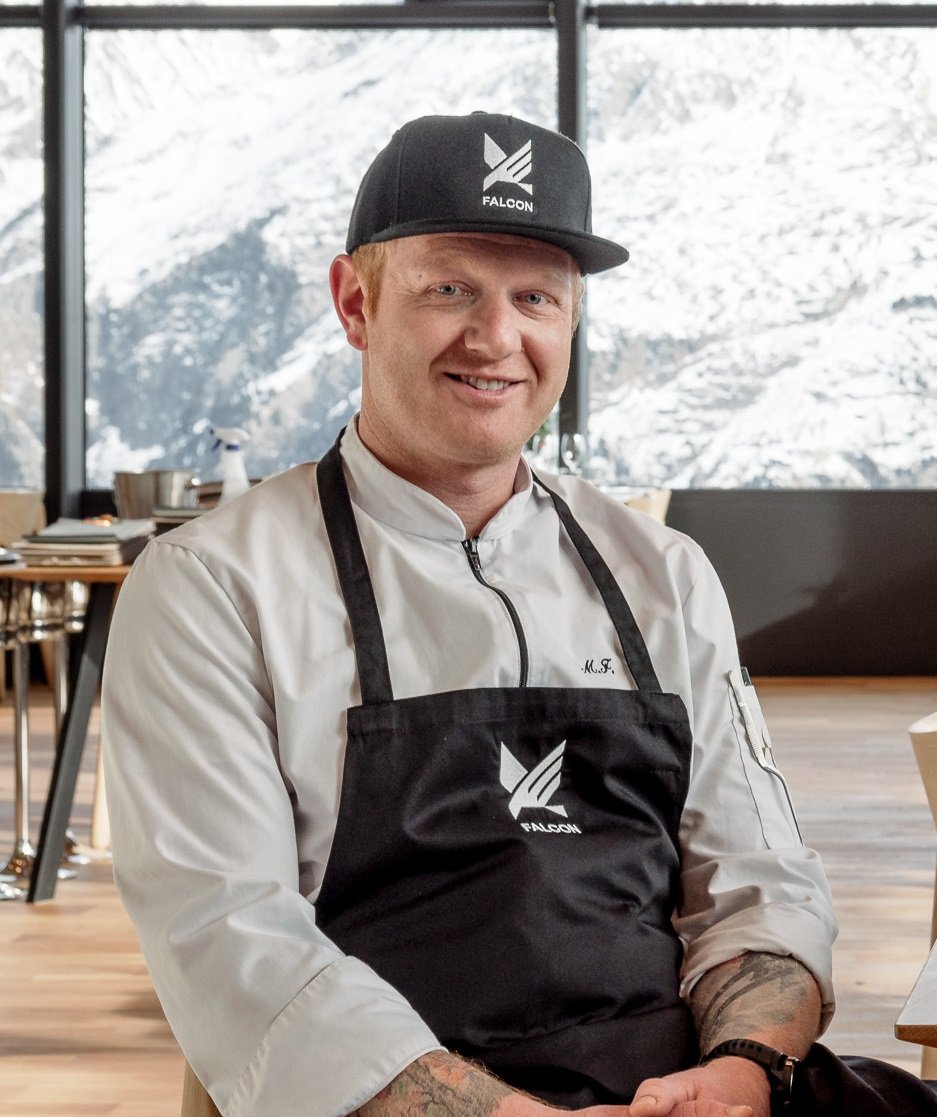 FALCON Restaurant I Sölden
Manuel Fiegl
Chef Manuel Fiegl from Sölden delights locals and guests from all over the world with his regionally interpreted dishes in our new restaurant FALCON at the Gaislachkogl middle station.
The restaurant invites customers to linger and enjoy the magnificent panorama – with the view of lush green mountain meadows or snow-capped and meringue-like peaks, depending on the season. Creative master chefs use the best regional and seasonal ingredients and trusted preparation methods with a contemporary twist.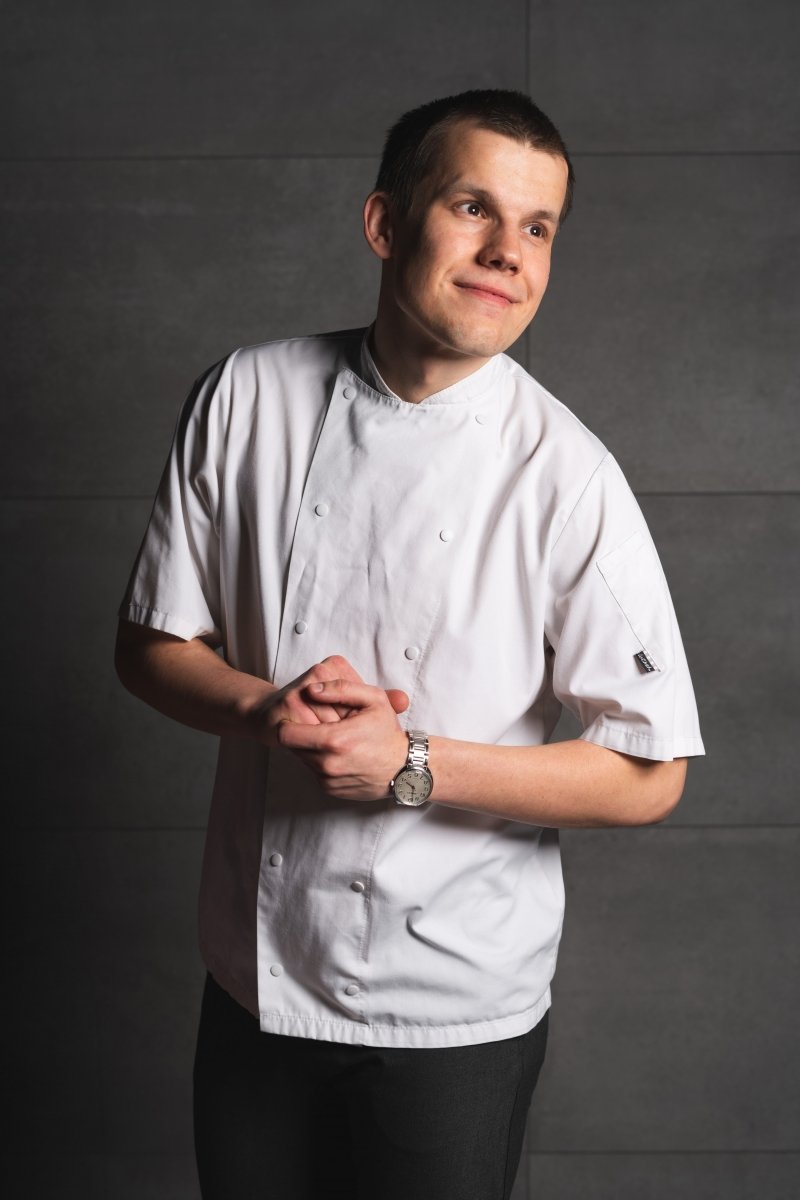 Chef in Antwerp
Jakub "Kuba" Blogowski
Jakub, 'Kuba', Blogowski has been fascinated by the art of cooking since he was a child. He started his career at the restaurant Belcanto (2 Michelin stars) in Lisbon, followed by the restaurant Bibendum (2 Michelin stars) in London. Recently, he impressed guests with his culinary art at the restaurant Pristine (1 Michelin star) in Antwerp. Combining different types of cooking and surprising people with his dishes is his trademark style. Yet, his creations always follow the principle of 'fresh, seasonal and tasty.'
Delicacies from Austria & Benelux
AT WEIN AM BERG 2022 in SOELDEN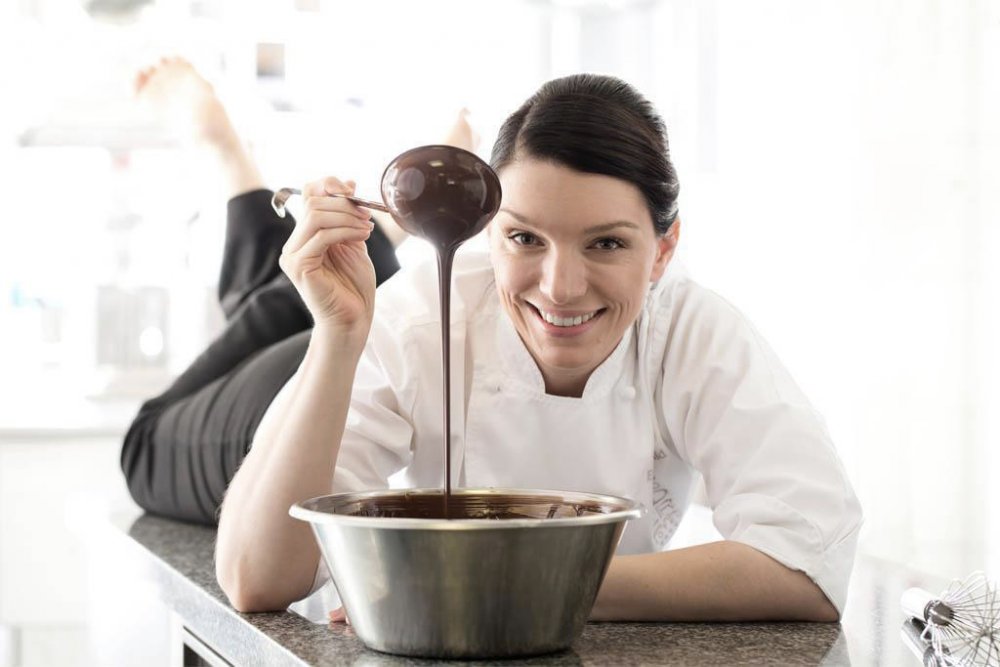 STYRIA I AUSTRIA
Eveline Wild
Native Tirolean Eveline Wild is chocolatier out of passion and worked as Chef Patissier here with us in Hotel Das Central from 2004 to 2005. In addition to countless awards such as "Patissier of the year" by Gault Millau, Eveline was even named "Chef of Chefs 2018" by the Association of chefs in Austria in 2018. Since 2012, the pastry chef world champion is also known from TV. Today, you can watch Eveline every week in the cooking show "tastes perfect" on ORF 2. Together with her husband Stefan, Eveline today manages the 4-star hotel DER WILDE EDER in Styria with great success.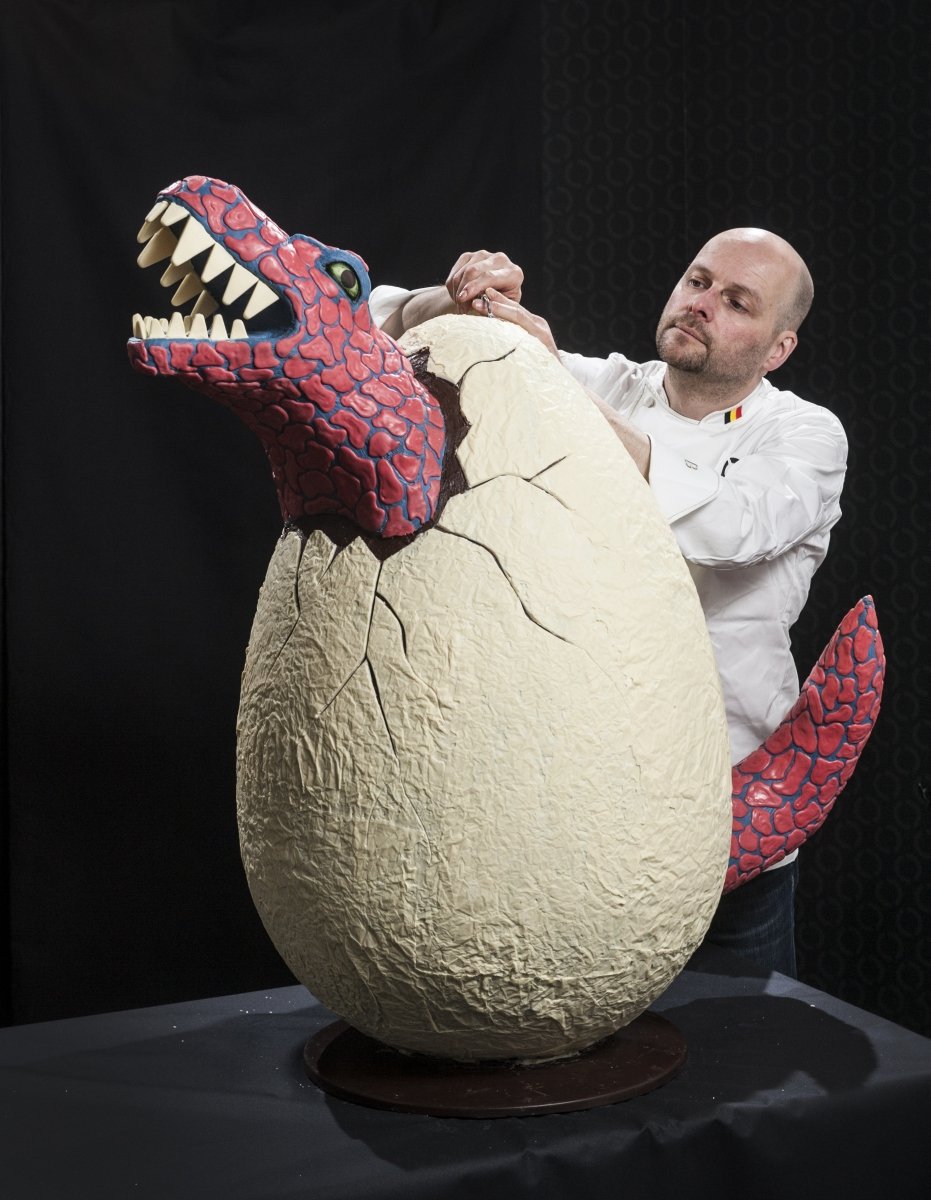 Chocoladehuis BOON I Belgien
Chocolatier Patrick Mertens
When you visit Chocoladehuis BOON you will discover and smell it immediately: an overall passion for chocolate. In the open kitchen, you can see master chocolatiers Patrick Mertens and Tom Theysmans and their team working at unique chocolate showpieces, pralines and many other chocolate delights.
But the first thing you notice when entering, are undoubtedly the neatly stacked pralines. An exquisite range of square and round shapes in a variety of distinct flavors and combinations. Each finished with a sober accent or a subtle dot of gold leaf. The flavors of the chocolates depend on the season. In summer you will find a variety of flower and fruit flavors, in wintertime you will discover unique combinations of nuts, caramels and spices.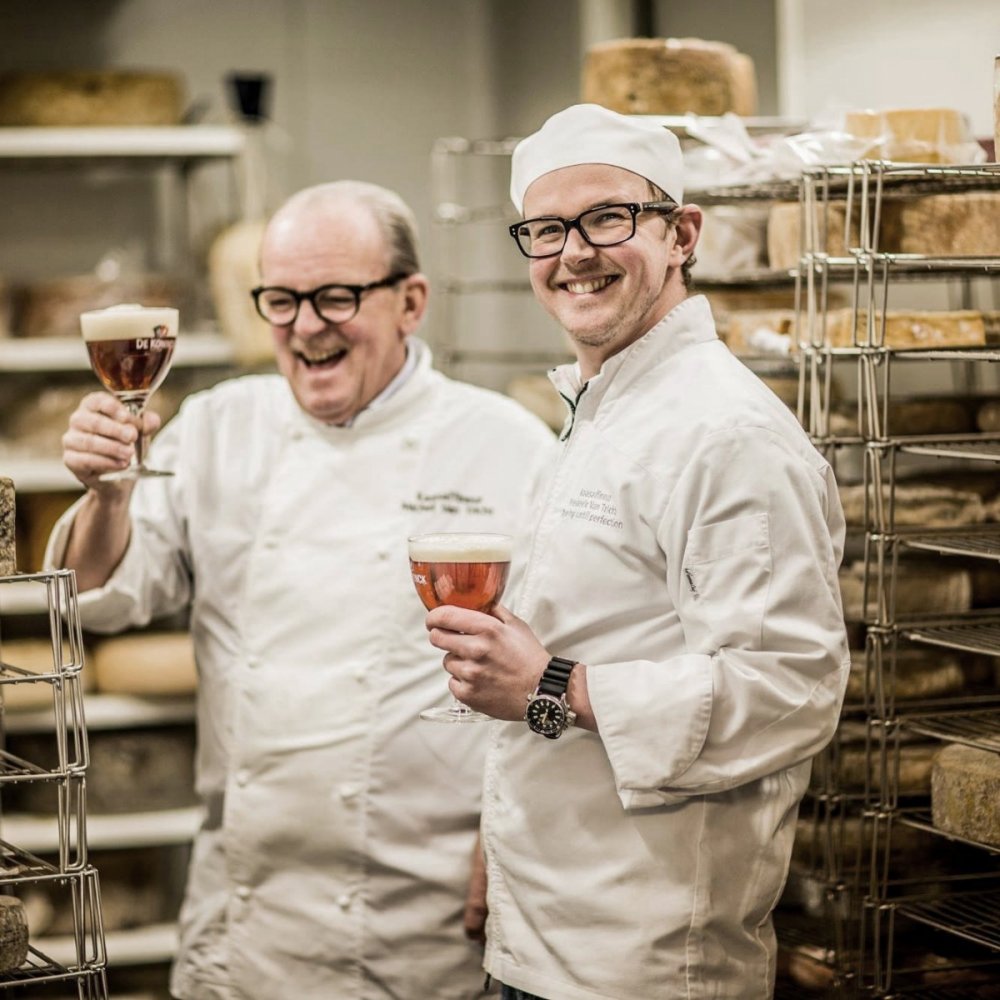 Antwerpen I BELGIUM
Cheese Affineur van Tricht
Flemish father and son team Van Tricht have been inspiring for years with their superb variety of Belgian cheeses. It is not for nothing that Frederic van Tricht was chosen as Europe's Best Cheese Affineur in 2010 by the Wall Street Journal. This cheese affineur enhances cheeses – some of which are ready-made – and together with son Michel also works meticulously on new ideas. For instance, these Belgians use beer, gin and even vanilla and chocolate to enhance their cheeses.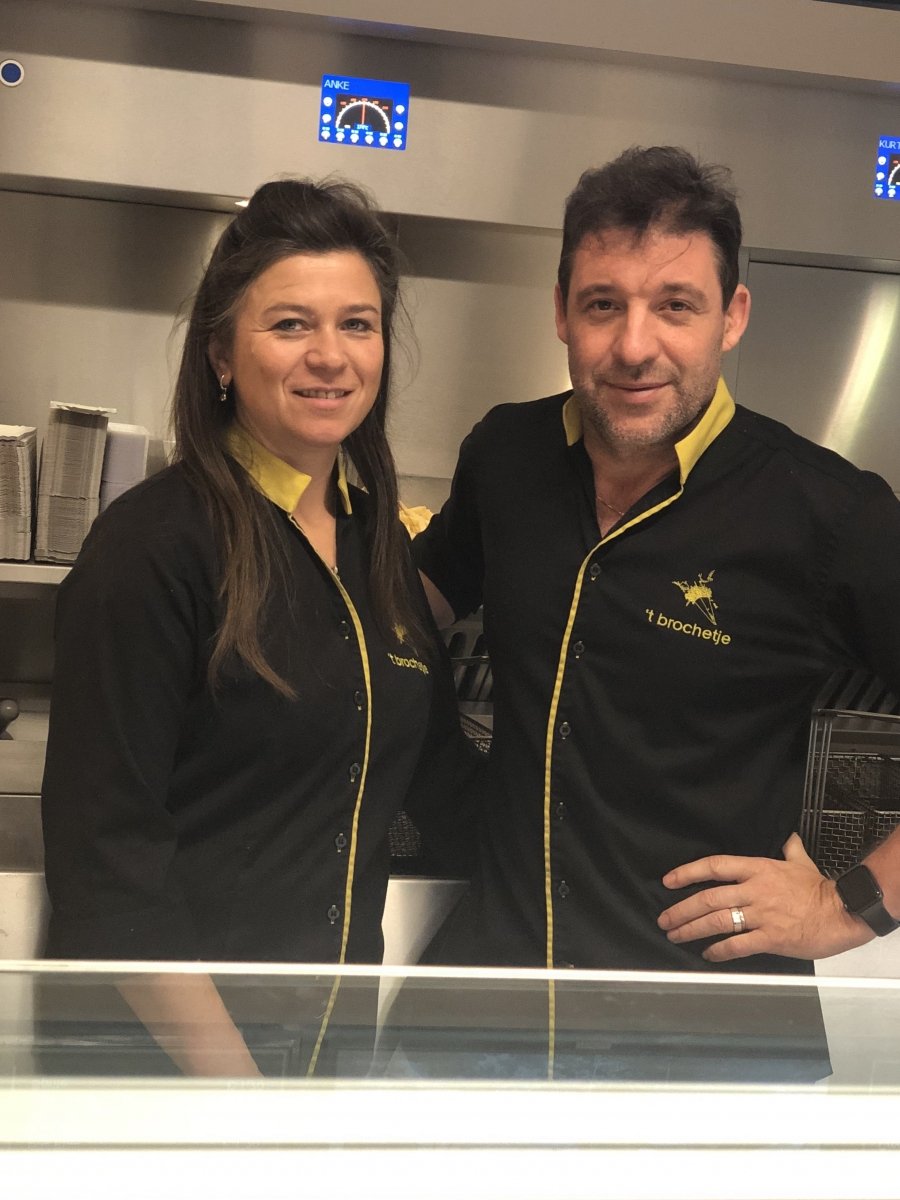 Emelgem I BELGIUM
Frituur 't Brochetje
Sandra and Kurt Caen own a typical kind of restaurant in Flanders, called a 'frituur', where people come to buy French fries. Their 'frituur 't Brochetje' received the title of 'Beste Frituur van Vlaanderen' in 2018 and Belgium's 'Most customer-friendly frituur' in 2019. They have been baking French fries for more than 20 years and now also created their own beer called 'Patattenkop'.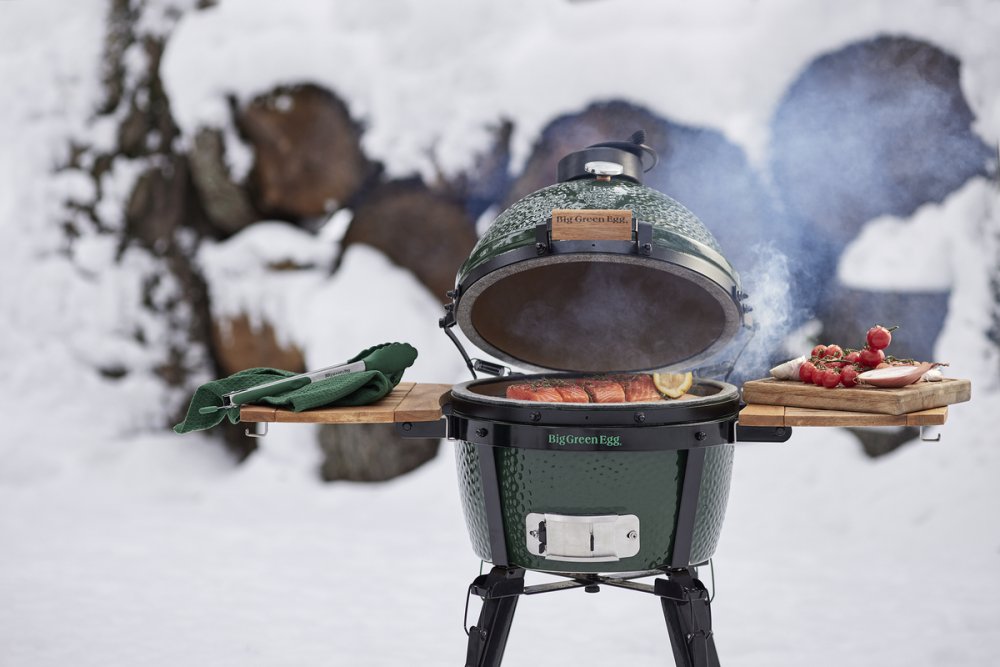 The green culinary all-rounder.
BIG GREEN EGG
Baking pizza or bread, just as in a stone oven, grilling, smoking, authentic barbecuing, low cooking, or braising – no problem for the Big Green Egg. Due to its versatility, reliability and superior quality, the Big Green Egg has become an indispensable part of the high-end catering industry. Its manufacturers have been working with the best chefs around the globe for decades. Celebrity culinarians such as Sergio Hermann, Jonnie Boer and Christian Bau continue to rely on the world's most versatile grill.