Master Chefs at Wein am Berg 2020
AUSTRIA MEETS BENELUX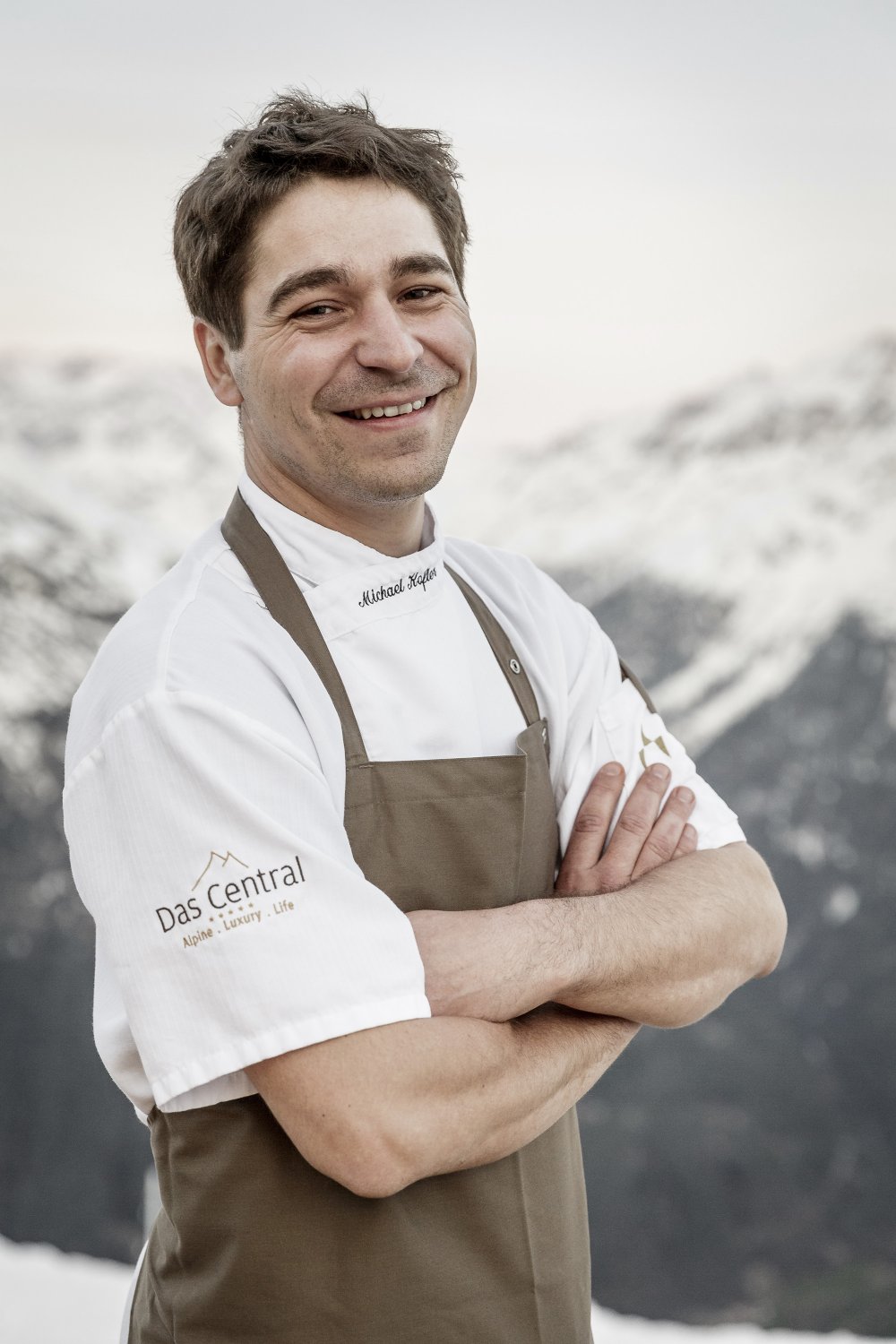 DAS CENTRAL - ALPINE . LUXURY . LIFE I SOELDEN
Michael Kofler
Tirolean award-winning chef Michael Kofler has been part of the ambitious kitchen team of our 5-star hotel Hotel DAS CENTRAL in Sölden since 2010. In 2018 he assumed management of the first-class kitchen crew, and since then delights his guests with much heart and passion for down-to-earth Alpine cuisine. A matter of special concern to Kofler is paying particular attention to the regionality as well as sustainability and top-quality of the products used. Assisting him are his two sous-chefs Christof Hochfilzer and Sandro Falkner as well as his Chef Pâtissier Raffaele De Luca, who actively support head chef Michael Kofler with new gourmet-compositions time and again.
2 toques from Gault Millau
92 Falstaff points
91 points à la carte Guide


Restaurant Saziani Stub'n I Straden I Styria
Harald Irka
28 year-old top Austrian chef Harald Irka can call himself the youngest 3-toque awarded chef in the world. Even at the age of 21, Irka was the sole chef in what is probably one of the most exceptional restaurants in Styria, Saziani Stub'n, which is part of the Neumeister vineyard. In 2013 Gault Millau awarded his cuisine two toques, while in 2014 Irka and his sophisticated meals were awarded a third toque, which he still has today. And the awards don't stop there; two years after that Saziani Stub'n was for the first time one of only six European restaurants to be named as «Discovery for the Future» in the World's 50 Best Restaurants list. In the meantime, Harald Irka has published his own cookery book named 'Terroir' and in spring 2019 opened a second fish restaurant called Saziani-G'wölb.
3 toques from Gault Millau
'Entdeckung für die Zukunft' (World's 50 Best Restaurants 2016)
'Aufsteiger des Jahres 2014' (Wo isst Österreich)
Nr. 7 – Austria's 50 Best Chefs 2018 (Rolling Pin)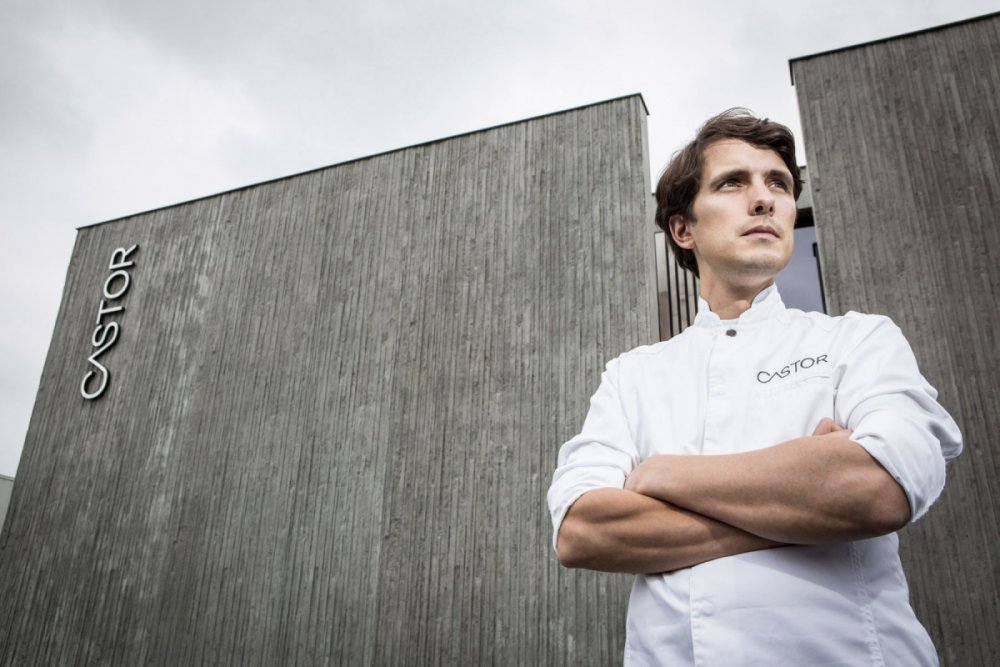 Restaurant Castor I Beveren I Belgium
Maarten Bouckaert
Belgian Maarten Bouckaert is one of the best chefs in the country and is well-known for his classical cuisine, where the focus is on quality regional produce. Trained in award-winning businesses, such as Hostellerie St.Nicolas in Elverdinge, The Fat Duck in England and De Karmeliet in Bruges and finally in the kitchen at Hof van Cleve (the only Belgian restaurant with three Michelin stars), Bouckaert took all of his experience with him and in 2016 opened his own restaurant – 'Castor' in Waregem, Belgium. In the same year, Bouckaert was awarded one Michelin star.
1 Michelin star
2017 'Young chefs of the year' in Belgium Gault Millau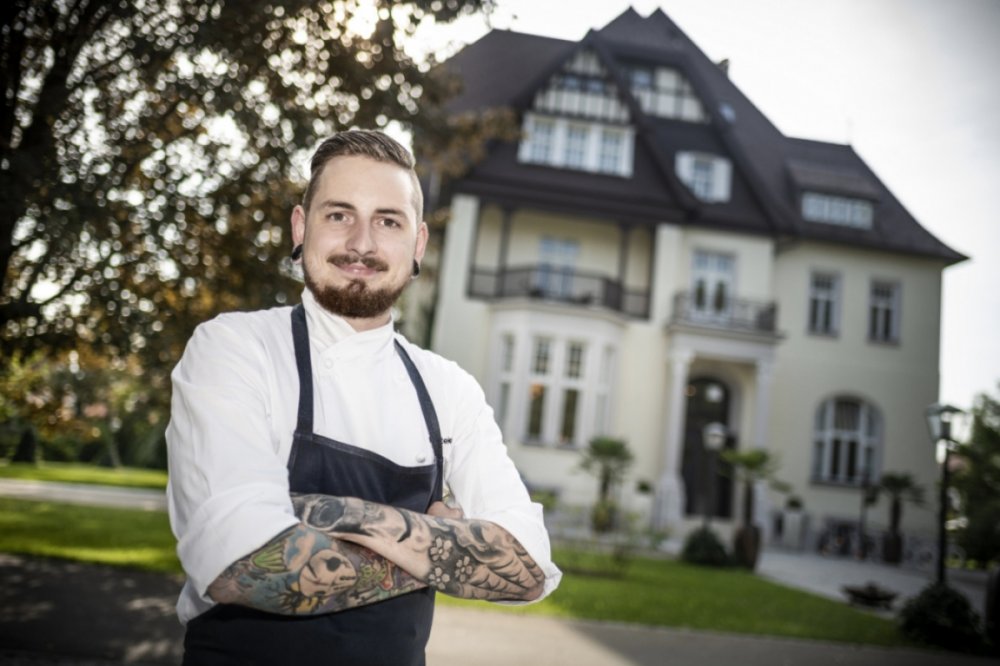 Hotel Steirerschlössl I Zeltweg I Styria
Martin Steinkellner
Martin Steinkellner is among the best Austrian top chefs and since autumn 2018 has been impressing with his executive position as head chef in the multiple award-winning traditional enterprise Hotel Steirerschlössl in Zeltweg, right in the heart of Styria. The 27-year-old Reichenfels native knew already as a child that he wanted to be a chef, and has been pursuing this goal in leaps and bounds since then.
Steinkellner puts the focus of his gourmet creations primarily on traditional, Austrian cooking with young, modern influences. He reinvents his unique signature of using no more than three components per dish in various textures on every plate.
16 points from Gault Millau
95 Falstaff points
90 points à la carte Guide
Nr. 37 – Austria's 50 Best Chefs 2018 (Rolling Pin)


Delicacies from Austria & Benelux
AT WEIN AM BERG 2020 in SOELDEN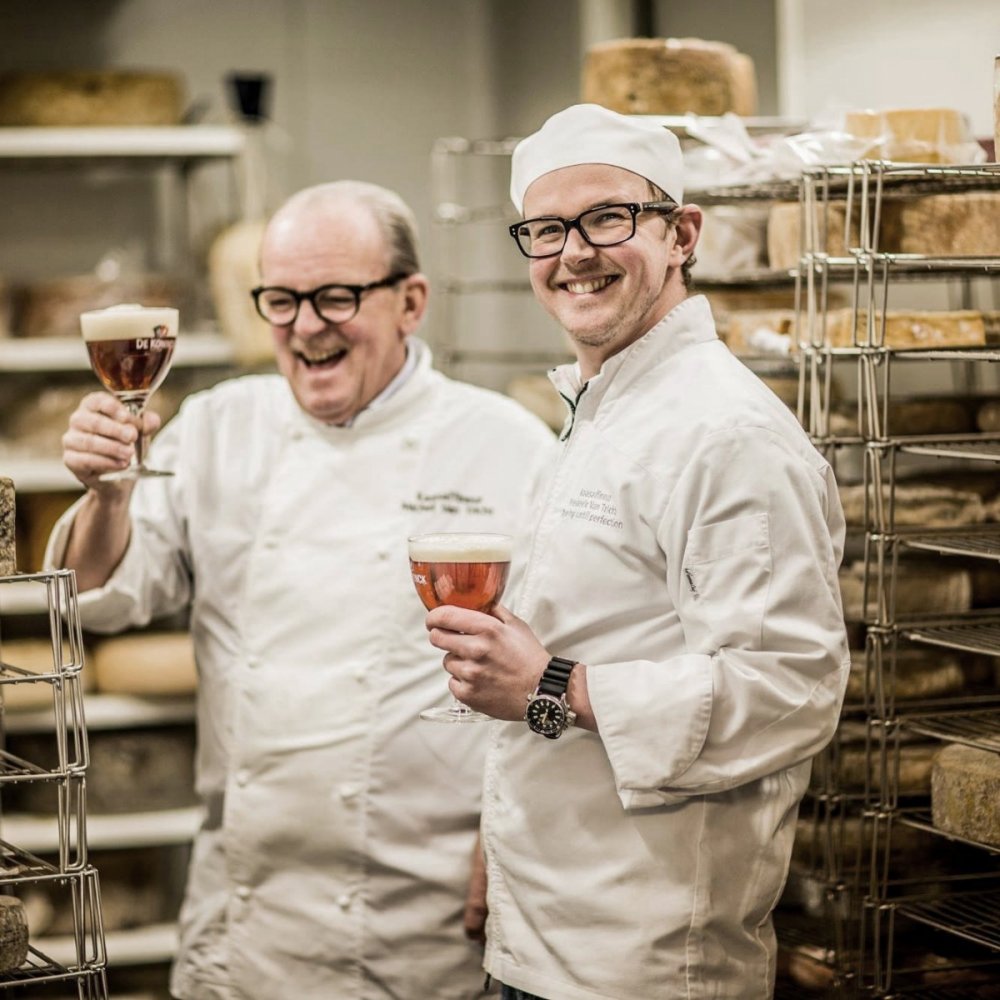 BELGIUM
Cheese Affineur van Tricht
Flemish father and son team Van Tricht have been inspiring for years with their superb variety of Belgian cheeses. It is not for nothing that Frederic van Tricht was chosen as Europe's Best Cheese Affineur in 2010 by the Wall Street Journal. This cheese affineur enhances cheeses – some of which are ready-made – and together with son Michel also works meticulously on new ideas. For instance, these Belgians use beer, gin and even vanilla and chocolate to enhance their cheeses.
BELGIUM
The Chocolate Line
Dominique Persoone is among the most exceptional chocolatiers in all of Belgium and one of those currently in most demand, and refers to himself as 'shock-o-latier'. Together with his wife he runs two chocolate stores under the name of 'The Chocolate Line' as well as his own chocolate factory. In addition to his unexpected chocolate flavour combinations with pop rocks, deep-fried onions, black olives or crispy bacon, Persoone has even designed a type of chocolate-snuff-machine under the name of 'Chocolate Shooter'.